"Forage & Pasture Management"
7-Week Course
Wednesday Evenings
October 18 – December 6, 2017
6:00 pm – 9:00 pm
Place:
Pringle Hall Community Center
Salem, Oregon
Cost:
$145 for the 7-week course!

$95 for Additional Family Members

Special for members of the Oregon Pasture Network:  Friends of Family Farmers will give you a rebate of 50% of the registration cost!
---
Saving one ton of hay will more than pay for this course!
A practical course on forages, grazing, pasture, hay, and silage! We'll cover plant growth, grazing techniques, plant identification, nutritional value, storage, fencing, and much more.
You'll learn to identify different grasses and legumes, read soil tests, & select fertilizers. Also there will be review sessions and field trips.
We'll also cover these topics: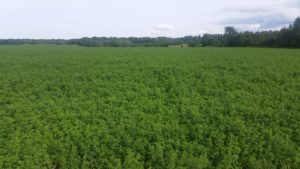 intensive grazing
pasture renovation
new forage varieties
weed control
economic tips
and much more!
This course is open to all ranchers and farmers
and anyone interested in forages & grazing:
beef cattle, sheep, goats, dairy, horses, alpacas
beginner or veteran graziers
small farms or large ranches
seed industry and feed suppliers
veterinarians
anyone interested in forages
---
Registration: I'm sorry, but the class is full! Advance Registration only:
(you will be taken to the registration website, credit cards only)

(you can then fill it out, enclose a check, & mail it in)
Detailed information will be sent to you upon registration.
---
We are delighted to feature the sponsors for this course: